Portfolio Backtester 3.0
Automate MT4 testing across multiple strategies, symbols and timeframes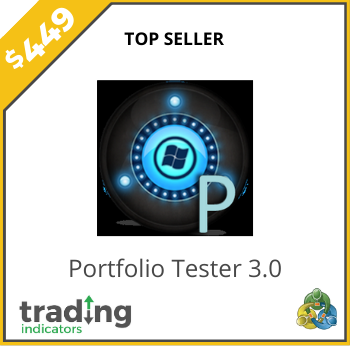 product overview
Automates testing across multiple strategies (EAs), symbols and timeframes
Eliminates tedious manual testing
Ideal for portfolio evaluation, portfolio allocation and batch testing of strategies
Features
Intuitive and easy to use graphical user interface
Specify your portfolio tests with a couple of clicks
Save your backtesting projects for easy replay
Customize and edit your symbols and spreads
Works with all MT4 symbols (FX, Stocks, CFDs, etc)
Reporting of test and portfolio performance in Excel and CSV
Who Should Use This Product:
Algo traders on MT4
Those interested in running a set of tests across multiple strategies, symbols and timeframes
Related Product:
"The Portfolio Backtester is a big time saver. It eliminates the need to initiate tests manually. Now all I have to do is specify the tests I want to run and let the tool do the rest. This is huge!"
-Rob Booker from robbooker.com
"Daniel, I just wanted to let you know how much I love your Portfolio Optimizer. It's allowed me to test ideas exponentially faster than I've been able to do in the past. It's taken my research to a whole new level. Thanks again! –Scott"
-Scott Welsh from ScottWelshStrategies.com
Your Purchase will include instant delivery by email and free updates!
Getting Started
Download the Portfolio Backtester 3.0.msi file via the link in your confirmation email
Run the file and follow the installation instructions
Once installed, the use the Window Search and enter "Portfolio Backtester" and start the tool
Enter the license key that was sent to you and click "VALIDATE"
In the main window start by choosing the MT4 Installation Folder. Once entered the installed EAs and Presets will populate.
FAQs
Do I need an MT4 Installation to use the tool?
Yes, you must have at least one MT4 Installation. As a first step in the main window you are asked to enter the installation folder of your MT4 terminal.
Will the purchase give me access to product updates and bug fixes?
Yes, absolutely. If an update or a bug fix is available, you will be notified by email to download the new version free of charge.
Will my product license expire?
No, the product is yours forever. No follow-up payments are required.
** Disclaimer **
Please be aware that Trading Indicators is not responsible or liable for any losses. Any products purchased are the intellectual property of Trading Indicators and as such may not be shared, resold or distributed without our explicit permission.
Looking for something specific?
Ask about our custom development.