Portfolio Architect 2.0
Effectively analyze and optimize your investment and trading portfolio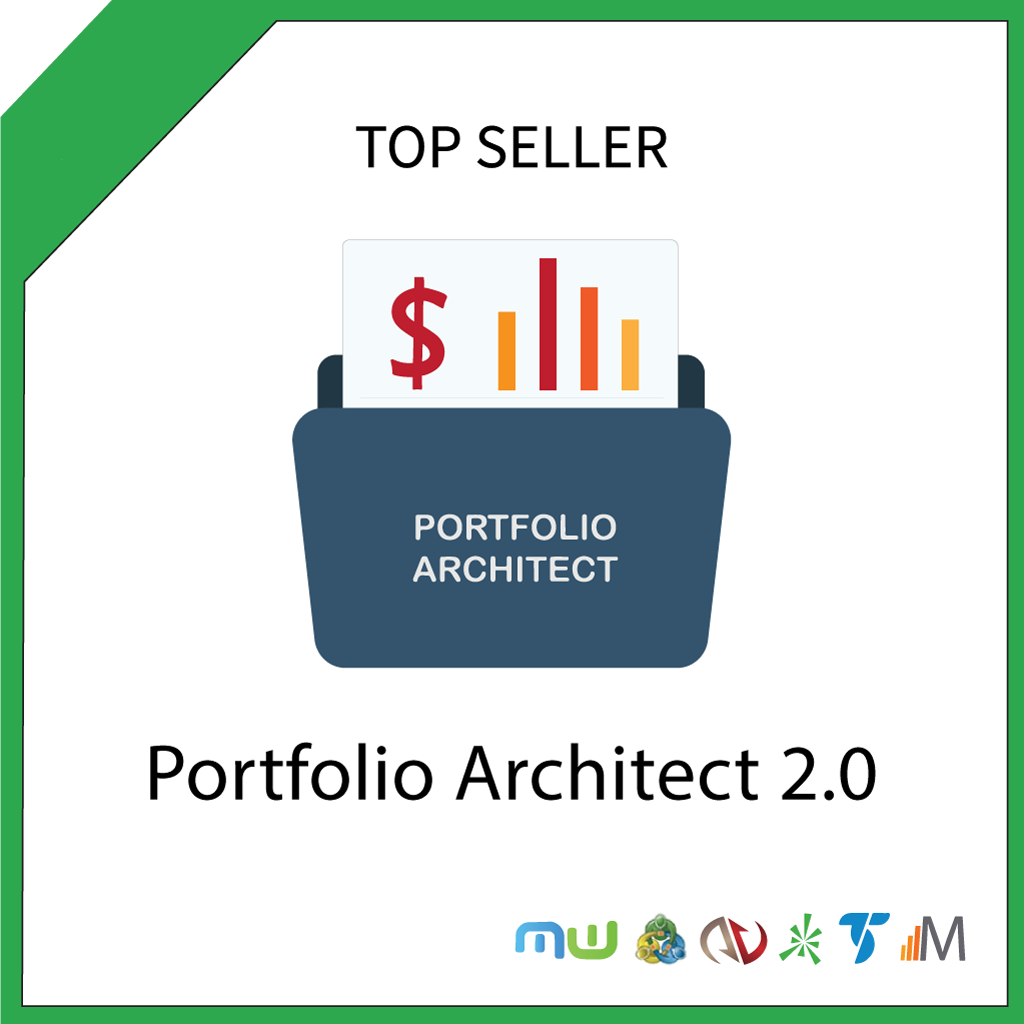 product overview
Analyze and optimize your investment and trading portfolio
Import and combine strategies to view their performance at a glance
Optimize and balance strategies across multiple markets, instruments and timeframes
Features
Slick graphical user interface
Seamless interaction using drag and drop
Supports backtest and strategy files from MetaStock, MetaTrader 4&5, ThinkOrSwim, NinjaTrader 7&8, MotiveWave, TradeStation and Flexchart files
Various performance metrics and analysis statistics
Distribution analysis and compounding calculation
Export to CSV and PDF
…and many more cool features, see the video below!
Who Should Use This Product:
Technical traders who want to find a market edge for their trading algo or EA
Those interested in balancing their allocations across multiple markets, instruments and timeframes
Related Product:
WATCH PRODUCT TUTORIAL TO SEE THE COOL FEATURES!
See the product teaser for a quick overview
"I have been looking for a tool like this for a long time. Finally I'm able to effectively analyze the performance of my trading strategies when applied to a performance of stocks. This tool is absolutely essential for any serious trader and investor."
– Frank Savard (Professional Trader)
Get Yours Today! See Price Options.
Your Purchase will include instant delivery by email and free updates!
Getting Started
Download the Portfolio Architect Setup file
Run the file and follow the installation instructions
Once installed, use Windows Search, enter "Portfolio Architect" and start the tool.
Enter the license key that was sent to you and click "VALIDATE"
FAQs
Will the purchase give me access to product updates and bug fixes?
Yes, absolutely. If an update or a bug fix is available, you will be notified by email to download the new version free of charge.
Will my product license expire?
If you bought the lifetime license, the product is yours forever. No follow-up payments are required for this version (3.0). For the monthly subscription, payment is required every month for a valid license.
Are you open to adding new features to Portfolio Architect?
Absolutely. Just send us a message (click here).
** Disclaimer **
Please be aware that Trading Indicators is not responsible or liable for any losses. Any products purchased are the intellectual property of Trading Indicators and as such may not be shared, resold or distributed without our explicit permission.
Looking for something specific?
Ask about our custom development.