SuperTrend – Bulls Eye
Maximize your odds with intelligent self-optimizing SuperTrend signals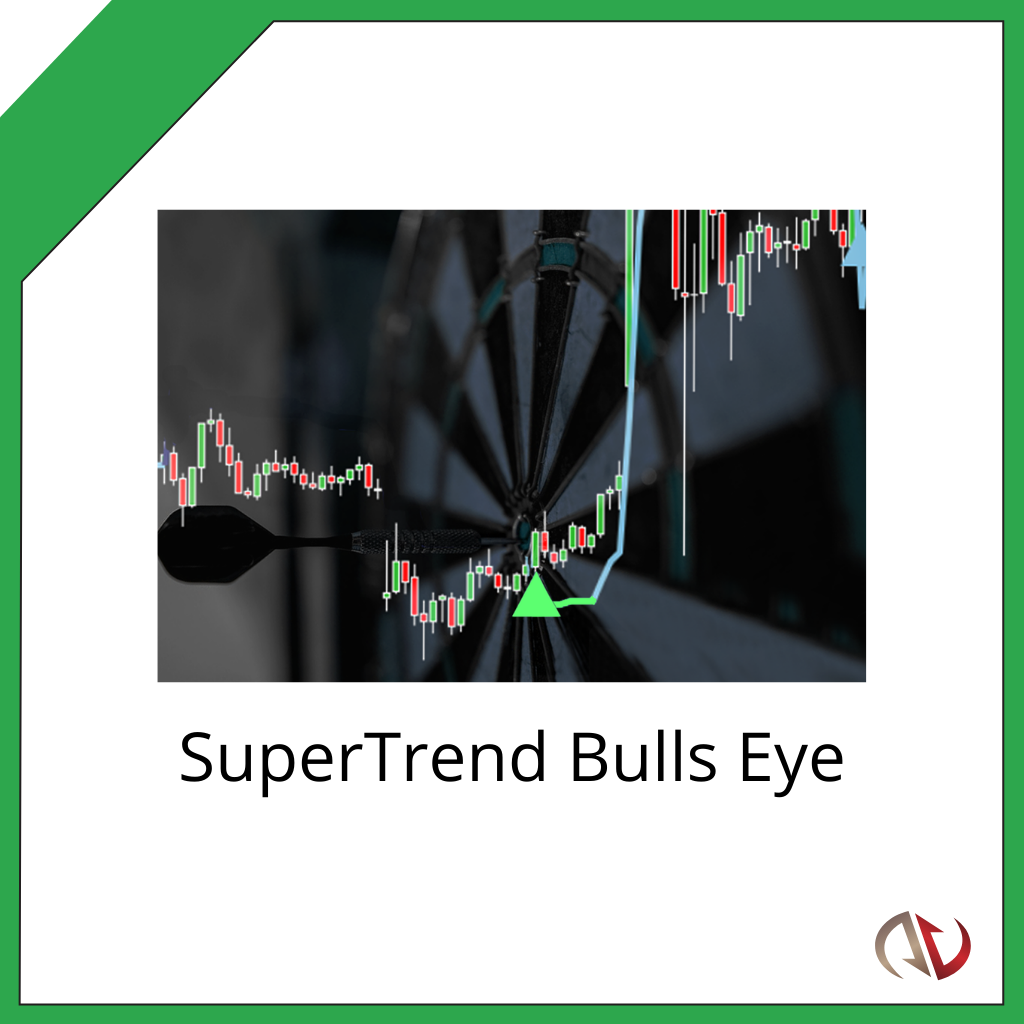 product overview
The world's first self-optimizing SuperTrend indicator
Generation 3 Scanning – Scans for optimized and most profitable signals
For Day Trading & Swing Trading
Powerful performance statistics on chart
Never-seen-before odds stacking
Supports two trading styles: Classic SuperTrend and Trend Trailing
Includes all the features of the original SuperTrend indicator by Olivier Seban
Features
Finds optimal settings for you – all markets, chart-types, and time frames
Customize backtest period, trading goal, re-optimization interval,  colors, styles, and parameters
Performance metrics are displayed directly on the chart for easy evaluation of the expected profitability, and include: Profit Factor, Number Trades (Winners & Losers), Percent Profitable, Average Trade Duration
Support
Who Should Use This Indicator:
Technical traders
Trend traders
Momentum traders
Related Product:
"I just purchased SuperTrend Bullseye and wanted to say wow! This will help me a great deal. I use SuperTrend for charts and strategies and always wished there was an easier way to optimize it. I hardly could believe it when I first saw your indicator, just what I had been looking for so I had to have it." [James T]
Your Download will include instant delivery by email.
Getting Started
Once you purchase the product, you will receive a link to download the SuperTrendBullsEye.zip installation file. Use the following steps to install the indicator:
Ninja Trader 8: In the Control Center go to Tools -> Import -> NinjaScript Add on and select the downloaded Zip file. Once installed the indicator will be available under Indicators -> TradingIndicators -> SuperTrend – Bulls Eye.
FAQs
Does this indicator work with Bloodhound? 
Yes absolutely. The SuperTrend line, Buy/Sell signals, and Profit Factor are accessible via Plots and therefore can be picked via Bloodhound.
Can I use this indicator to create my own strategies using the Strategy Builder?
Yes – since all relevant components of the study are accessible via Plots, you can access them via the Strategy Builder as well.
Is this an automated trading system?
No, this is an indicator which will help you in your discretionary trading approach.
Will the indicator expire?
No, the indicator is yours forever. No follow-up payments are required.
** Disclaimer **
Please be aware that Trading Indicators is not responsible or liable for any losses. Any products purchased are the intellectual property of Trading Indicators and as such may not be shared, resold or distributed without our explicit permission.
Looking for something specific?
Ask about our custom development.